Feature Updates: Winter 2016
Quickly Register a Participant from the Admin
Centers now have the ability to quickly add a participant to a program without filling in all of their personal information, and bypassing payment. From the program page or from all programs, click 'quick add reg'. You can then go in and fill in the person's personal information from the backend and collect payment.


Global Discount Codes
Discount codes can now be set as percentages or fixed amounts. Centers can also control whether to apply the discount codes across programs, or to specific programs.
Manage your master list of discount codes in Reg Settings: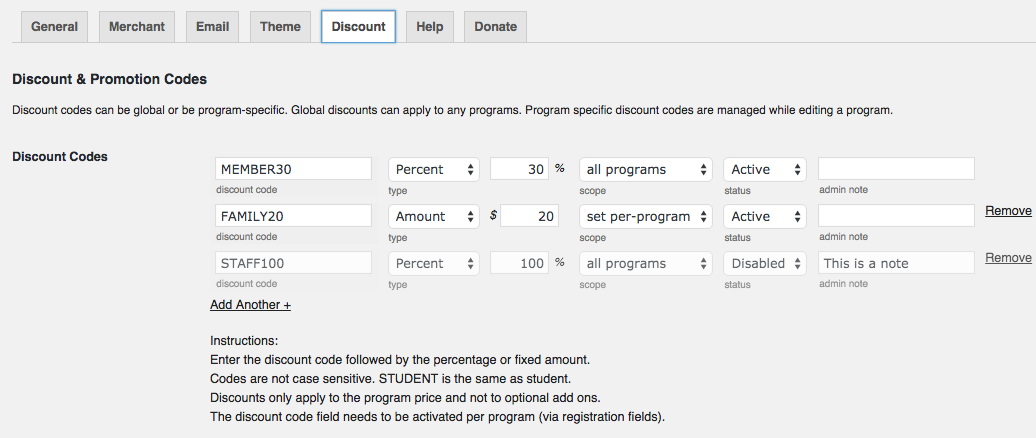 You can then enable the applicable 'set per-program' discount codes from the program page:



Create and Manage Waiting Lists
You can now allow people to continue signing up once the program is at capacity, and enable a waiting list. You can then decide whether to allow anyone to register once a space opens up or 'Restrict registration to people on the waiting list'. You can also send a registration link to waiting list members if you would like the highest person on the list to have first priority.
On the program page, under 'Registration Options', there is now an option to 'Enable a Waiting List' The system either show the number of people on the waiting list, if there is no one, it will say 'The wait list is empty'.





View, manage your waiting lists by clicking on the new "Waiting List' menu item under 'Programs'.




If you have a long list of people on your waiting lists, filter them by program, name and whether they've been contacted. Bulk email everyone on a specific waiting list or a group of people based on filter criteria.
New Date Options – Hotel and Package Based
You now have increased flexibility in how you set the dates of your programs. There are now 4 different options for setting dates: 1. Fixed dates, 2. Hotel-guest chooses their dates, 3. Package-fixed length and 4. Ongoing-dateless.
1. Fixed Dates
If your retreat has fixed dates, set the start and end dates.


2. Hotel – guest chooses their dates
If you are operating more like a hotel and allow guests to choose their own dates, select that option from the 'Dates' drop down.


3. Package – fixed length, guest chooses start

If you offer fixed length packaged event, select this option and enter the number of nights included in the package.


4. Ongoing – dateless
If the retreat is ongoing with no fixed dates, select that option. Ongoing programs will always be displayed and no date will show.
---
Feature Updates: Fall 2015
Add seasonal pricing to your lodging options
In addition to the base price for your lodging options, you can now customize the price based on a specified date range. Just click 'Adjust the price of your lodging' from your lodging edit page.

---
Set a quantity for your programs optional items
During registration, your participants can now select how many of each optional item they want. To set the max quantity available per registration for things like massages, meals, etc. adjust the Max Quantity field when adding or editing an optional item.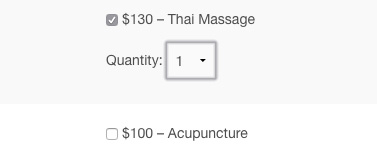 ---
Allow participants to pay balance due
You can now send participants a guest statement that includes an option to pay the balance due. From the 'Registrations Transactions' section on a specific registration, click 'Email payment request +' to auto-populate a new email that includes a link to their guest statement, where participants can then pay their balance due.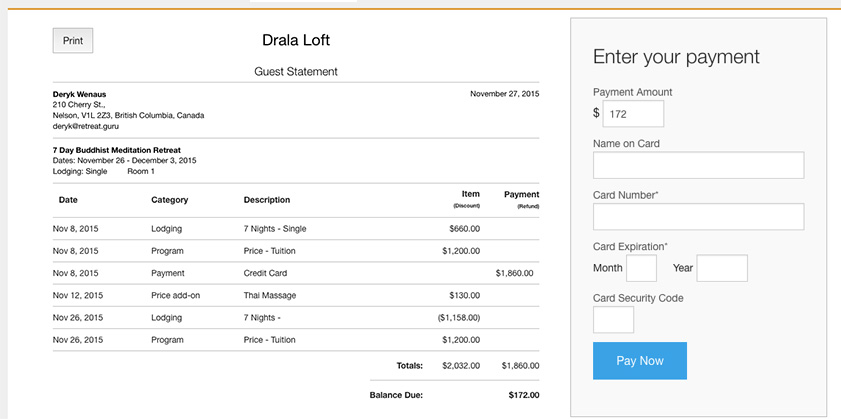 ---
Returning participants can now login to use credit for upcoming programs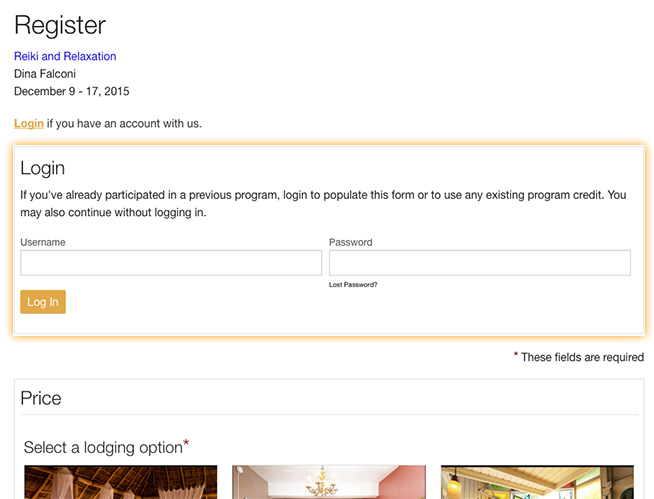 If you'd like to offer your participants a credit for future programs, you can now send participants login details so they have the opportunity to login during their next registration and apply personal credit.
To do this, follow these steps:
On an individual registration, click 'Create/match to use →' to connect the user to a 'person'. This gives you the ability to apply personal credit.
Once you've done that, you can now add personal credit from this same page. Go ahead and do that if you haven't yet.
Finally, if you'd like to send participant login credentials to apply credit to their next registration, click 'Send login details to Person Name +' on their registration page. This will email the participant their username and password, allowing them to view their current credit and login while registering to apply credit to the program they are registering for.
---
Add or change a participants credit card
If your participant didn't provide payment details during registration, or their details have changed, you can now add or change the credit card on file from the participant registration page. To do this, head over to a registration and from the 'Registration Transactions' section, you will now see a button called 'Add/Change Credit Card +'.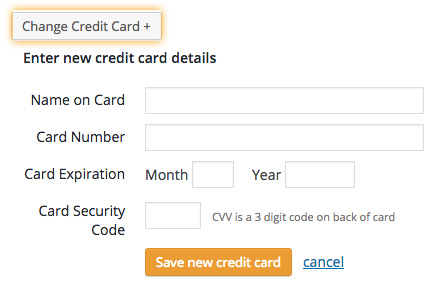 ---
Suggest a feature
If we still haven't built what you're hoping for, feel free to suggest a new feature by clicking on Suggest a feature at the bottom left of your administration panel.
---
Program catalog widget
If your website isn't built with WordPress, but you'd like to list all your programs on your own website, we have just released an embed code that let's you list all your programs dynamically on your website.  This will automatically list all your programs and allow users to view the details of each one. Contact us for more information about setting this up.
---
Multiple participants per room
You can now specify how many registrations can be applied to each room. This makes it easier to manage roommates and room assignment.

---
Alternate retreat page
If you're hosting the descriptions of your retreats on your own site and would prefer to link to this page instead of ours, you can now specify the url to this page so your participants can find their way back to the original retreat description.