Feature Updates: July 2016
You can now select key information to appear on your booking calendar
You can now select specific information from questions you ask on your registration form to be displayed on your room booking chart.

In the visual below of one question from the questions database, you can see that medical conditions have been selected to display on the Room Bookings calendar.

When you go to the room bookings view, this is what you will see: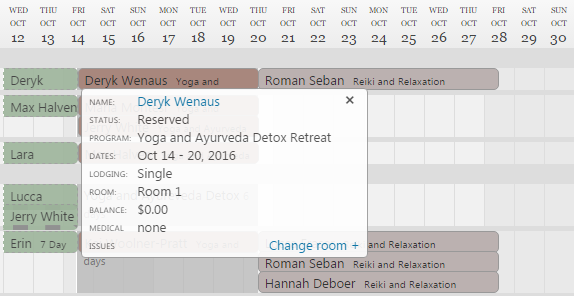 You can learn more when you view our help documentation here.
New room block feature
Our improved room block functionality means that you can now add room blocks that are connected with programs. When you add a new room block and link it to a program using lodging based pricing, your guests will only be given the choice to book rooms that are selected for that program.
Remember, when you create a room block, the dates must always match the dates of the program.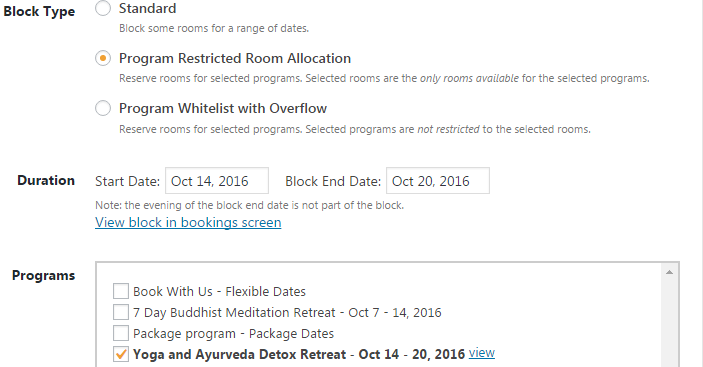 When you select the rooms you wish to reserve for that program, these rooms will be the only rooms that can be selected by guests when they register for that specific program.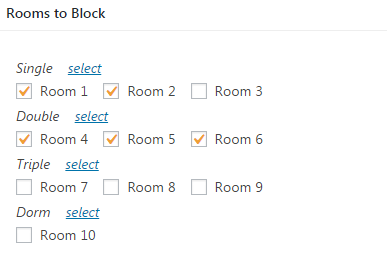 This quick view room block page shows you which rooms have been booked for the room block connected to this program.
As you can see below, when you create this type of program restricted room block, it is not possible to book a triple room as this type of lodging has not been made available for this program.

You can always learn more when you view our help documentation here.