Feature Updates: November 2016
Multiple Pre-Arrival Emails
You now have the ability to create and automate multiple pre-arrival emails per-retreat. In the example below you can see two separate pre-arrival emails. One of these is set to be sent two weeks prior to the retreat starting, and the other is set to be sent one week before the program starts. This new feature helps save on admin time, and will also help your guests feel well supported and cared-for in the time leading up to their retreat.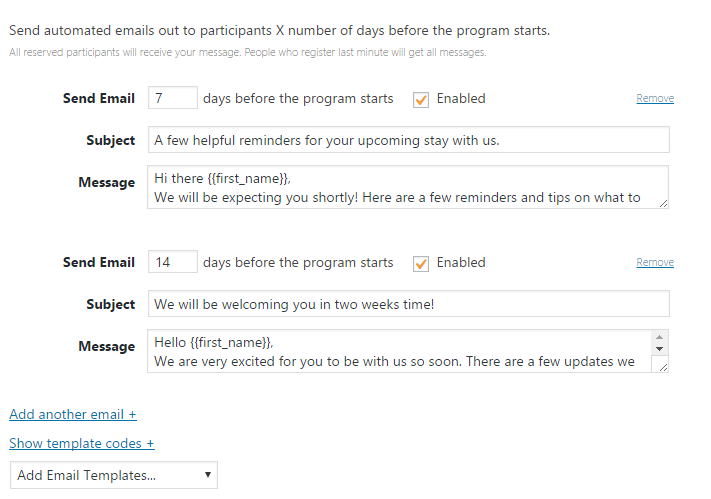 Once a day, the system will go through all the Registrations and see if any guests need to be sent an email. Pre Arrival emails will only get sent out once per day, at a set time.
Nov 10 2016 Version 4.3
Improved Mobile Layout

This release includes cleaner displays, minor bug fixes, and a more elegant UI (user interface). Our intention is to have the mobile retreat.guru experience be as streamlined and simple as the webpage version; ensuring guests have a clear and enjoyable experience in finding and booking their retreats.