Feature Update: Room Selection, Multi-Use Rooms, Dashboard Stats..
Updated Layout for Lodging
With so many attractive lodging choices, we felt that they deserved a little more attention!  Room selection has now been updated on the registration form, bringing more focus to the images for each lodging type. Check it out!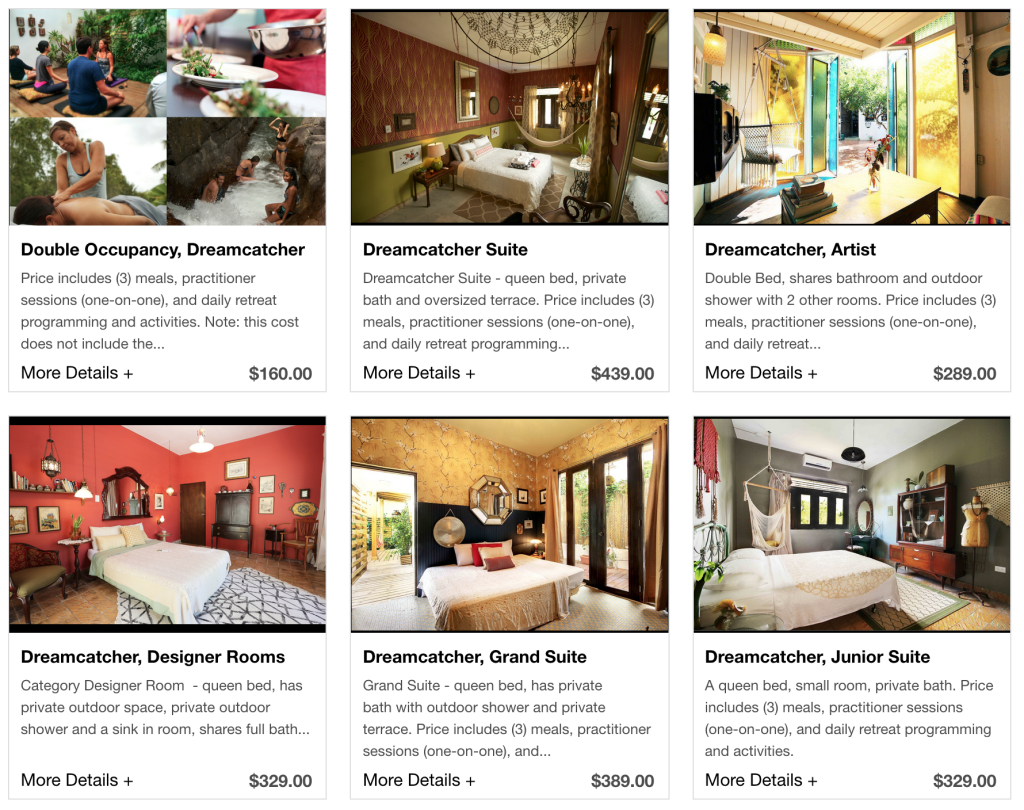 Thanks Alternavida for providing such a great example of how beautiful this can be !
Multi-use Rooms
Some rooms are not created equal. One room can be sold as a single, double, or triple. Now after your requests, your rooms can be booked as any occupancy that you need. All the possibilities will show up in the front side to the customer, as soon as one of the room states is booked that room gets pulled out of the room inventory.
To add a second person in the room, simply allow them to book in to the room and then manually add them. Simple as that.
To use this, first set up the lodging types that you have (single, double, triple etc.). Then create your rooms. Assign your rooms to a default lodging type (r.g., room # 2 is usually used as a double) then set the alternate states that room can be booked as. Then until that room is booked, all possibilities will show up to the customer.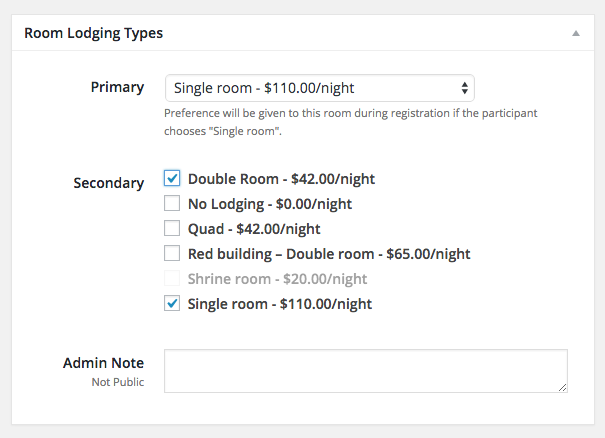 Dashboard Stats
We have now added registration statistics to the administrator dashboard!  Quickly view registration volume for the last 30 days, representing how many registrations you've received in the last 30 days. Stay tuned for future updates to the dashboard 😉

Move Registrations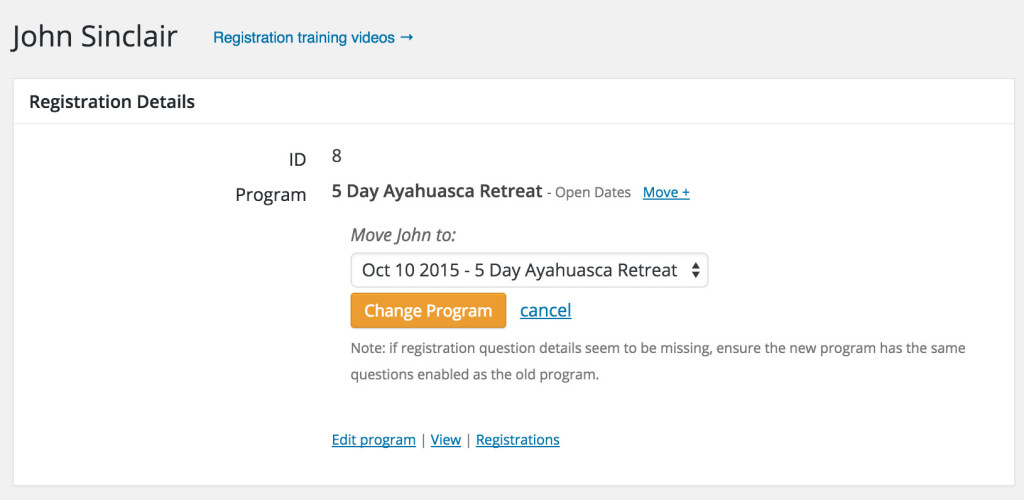 And a few others..
Customize bulk email messages by using the template codes provided.
Improved transaction listing: Transactions can now be filtered by payment type (Credit Card, Cash, etc.).